Did your CD went blank after you can swear that you burnt your files in it in the right methods and you even check everything then it's all vanished!?

Do you still see the computer giving you a status of a full

(

or to a certain

)

size CD but you don't see anything there, just an empty space?!

Did the (

show hidden files and folders

) trick fail to get your important and favorite stuff back from your CD!? And all the other things didn't work too?!
Well, worry no more cause today we have a magical savoir for these situations.
First, let's just talk why this situation happens. After experiencing the same thing I did a little search on google and found these 2 possibles for vanishing files from CD;
1. The files didn't get burnt on the CD.
This happens when you are using a CD-writer. Like to open the CD from (My Computer) then drop and drag or copy and paste your files to it, write and then done. Sometimes this process isn't done and you think the files are on your CD. You can see them cause they are still in the cache of the PC but once you try it on another computer you won't find your files there. So double checking is must.
2. Using rewritable CD (RW)
In this cause since it's a rewritable one your files might mistakenly get replaced with new files when you burn them. Cause it has the feature of writing and erasing files from it. So the chance of happening is possible.
Now let's get with the main topic of this post, how to get them back?!
Like I said, this problem happened with me too and with a little help from google I found this magical software that can save your files too.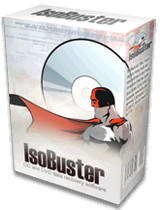 Recover your lost files
Quoted from official site of isobuster;
IsoBuster is an

award winning

, highly specialized and easy to use CD, DVD and blu-ray (BD, HD DVD) data recovery tool. It supports all CD / DVD / BD / HD DVD formats and all common file-systems ... Rescue lost files from a bad or trashed CD or DVD disc, save important documents, precious pictures, video from the family, your only system backup, ... IsoBuster can do it all!
I believe that pretty much says all about it. The software works best and you can get all your lovable files back. Just don't forget to make more than one copy for your files and folders so you won't lose the again.
To save your files get the program from here [link]. Do tell me about the result later on.